We recently had the privilege of traveling to First Baptist Church in Griffin, Georgia, to lead a day-long workshop for preschool teachers on teaching Phonological/Phonemic Awareness.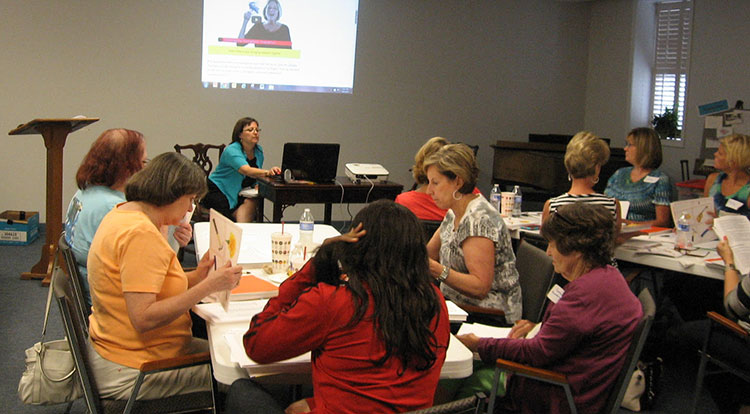 Preschool teachers at Griffin First Baptist Church learn how to teach phonemic awareness to their students.
The preschool at Griffin First Baptist is run by Diane Lamb, current president of the
Georgia Preschool Association
. Since the GPA is
sponsoring the development of the SightWords.com Phonological/Phonemic Awareness curriculum
, Diane wanted to be sure that her own teachers were using it in the classroom! All of our printables for the Phonological/Phonemic Awareness games and activities are available for free on our website. But as a special treat for the workshop attendees, we provided them with full sets of printables, including all the picture cards, word lists, and game boards. We guided the preschool teachers through the steps of learning (and teaching) Phonological/Phonemic Awareness to preschoolers. We also showed them how to use SightWords.com as a valuable resource for activities, downloading the printables and watching the how-to videos for tips on how to teach each lesson.