Sentences & Words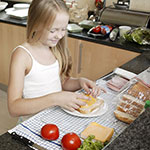 C1: Introducing Sentences: Who It's About
Learn what a sentence is and how it can be divided into parts. This is an introduction to the concept of spoken language being broken down into individual statements.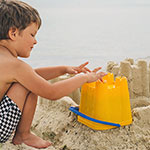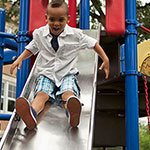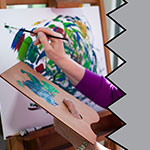 C4: Identifying Incomplete Sentences
With picture cards as visual aids, give the child just one part of a sentence. Your child will identify which part it is as well as which part is missing.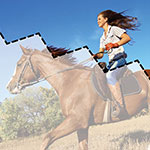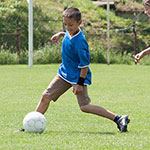 C6: Creating Sentences
Use picture cards to make up sentences, with an understanding of what a sentence is as well as its two parts.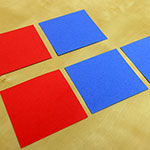 C7: Introducing Words
Use colored paper squares to discuss how sentences are made up of individual words, introducing your child to a deeper awareness of the structure of sentences.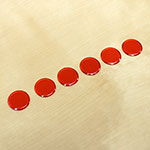 C8: Word Count
Count the number of words in a sentence, reinforcing the concept of words and the idea that sentences are made up of words.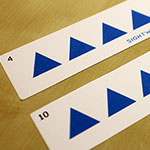 C9: Which Sounds Longer?
Compare two words and judge which sounds longer (has more syllables). This exercise will focus on the concept of a word as separate from the thing the word describes.
1. Overview
In this section we will start focusing your child's attention on the structure as well as the meaning of the language she hears. By that, we mean your child will learn that our language is made up of sentences, which are made up of words, which she will later divide into syllables and finally individual phonemes (sounds).

In this section we learn about sentences and how they are made up of words.
"Why does my child need to learn this? After all, she can already speak in complete sentences!"
A child's understanding that a sentence is made up of a series of individual words is her first introduction to the structure of our language. Ultimately, it is her ability to break words apart into individual sounds and put individual sounds together to form words that will lead to her success in reading and spelling.
Think of spoken language as a movie that your child is watching. A sentence is like a single frame of film, which your child will never notice unless she is taught to pay attention and listen for it.
The first six activities in this module help children understand both the meaning and structure of sentences. They also plant the very early seeds of literal comprehension that is an essential element for children to acquire in later reading and writing sentences in school. The final three activities focus on the concept that sentences are made up of words, and those words have a structure that is separate from their meaning.
2. Sentences & Words Activities