We sometimes get questions from SightWords.com visitors who are concerned that their child or grandchild may have a learning disability. Of particular concern is the possibility that their child might have dyslexia. Many people assume that dyslexia is a visual problem, in which the brain misinterprets what the eyes see. But research has shown that in most cases, dyslexia is an auditory problem. In those situations our
Phonological/Phonemic Awareness curriculum
can help a great deal in giving these children the help they need to get ready for learning to read. So I wanted to take this opportunity to offer some tips.
"My 5-year-old grandson has a lot of signs of dyslexia. He is starting kindergarten and does not recognize all his letters or numbers. We have worked a lot with him. SightWords.com looks like it could help. Are there pictures for words like my, an, etc?" — Teri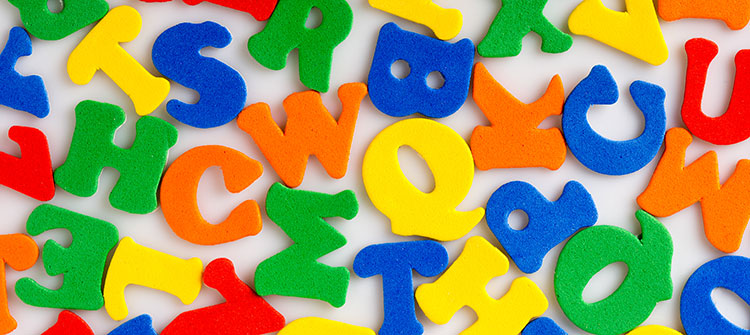 Hi Teri, Our
Phonological/Phonemic Awareness curriculum
is a great place to start with your grandson. I recommend that you start with the
Compound Words module
, and then work through the
Syllables activities
until he is firm in his understanding of the concepts. Here are a few other suggestions for you to pursue:
If your grandson's school has a speech/language pathologist (SLP), set up a meeting. If the SLP knows the Fast ForWord program, that may help your grandson.
Consider using Teach your Child to Read in 100 Easy Lessons at home daily.
Read Overcoming Dyslexia by Sally Shaywitz. It will give you some good information and strategies.
Buy a set of sandpaper alphabet letters. Have him use his first two fingers of his dominant hand to trace and repeat the names of the letters. Start with letters that look the same in both upper and lower case form (Cc, Ss, etc.). Then have him close his eyes (or use a blindfold) and move his two fingers to trace over the letter and see if he can name it. If he can't, give him a choice of two, then three, then four to choose from. When he is firm with naming the letters when tracing them, use the same letters without a blindfold, mix them with other letters, point to one he's traced, and have him name it. Once he's learned the similar-looking upper-case and lower-case letters, add the dissimilar ones (Hh, Gg, etc.).
There are no visuals for words like my or an except in sign language. They are high frequency words that can be learned using our sight words teaching techniques after he has learned the names of all the lower-case alphabet letters.
Send his school a written communication requesting an evaluation to determine if a learning ability is evident. Date it and keep a copy! The request probably won't be acted upon for a while, but it will put them on notice that you are concerned and why. This will strengthen your case if he continues to have problems that aren't addressed.
If there is a tutor trained in Orton-Gillingham methodology in your area, look into hiring that person to help your grandson.