Hire Us!
1. Overview
We at SightWords.com have put great effort into making our free Phonemic Awareness Curriculum as simple and easy to use as possible. Now we would like to offer additional services to help you implement our curriculum in your classroom or home.
Email contact@sightwords.com for more information.
2. Printables
All the materials for our Phonemic Awareness activities are available on our website as free downloadable files. But if you don't have the time or energy to print them all out yourself, we now offer a professionally printed set of all our materials!
Each set consists of 500 letter-sized pages, printed in full color on sturdy card-stock paper. This includes picture cards, word lists, and game boards for all 110 of our Phonemic Awareness games and activities.
COST: $149 plus $10 Shipping & Handling per set
(Sorry, we can only ship to addresses in the U.S.A.)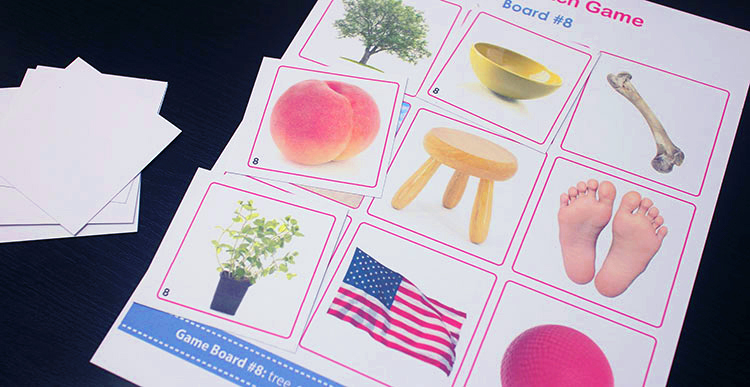 Just a sample of our 500 pages of full-color Phonemic Awareness printables!
3. One-Hour Webinar
This one-hour webinar is a great introduction to Phonemic Awareness and how to teach it in the classroom using the SightWords.com Phonemic Awareness curriculum. This can provide an overview for your faculty's professional development day.
You can also show it at a parents meeting to show them what their children will be learning at school. Parental involvement is a crucial part of a child's education, and our webinar will explain to parents why Phonemic Awareness is important and the role they can play getting their children ready to read.
COST: $249
4. Four-Hour Webinar + One-Hour Consult
A four-hour webinar gives more detailed information and advice on how to teach our Phonemic Awareness curriculum. Another great professional development option for your next teacher workday.
This package also includes a one-hour consultation by phone with one of our Content Consultants, an experienced educator who can offer teaching tips and troubleshooting advice.
COST: $890
5. Full-Day Site Visit + Four-Hour Webinar + Two-Hour Consult
One of our Trainers will visit your campus to conduct an in-person workshop with your faculty. You can prepare your teachers for the workshop by having them view the webinar beforehand.
This package also includes two hours of consultation by phone with an experienced educator who can offer teaching tips and troubleshooting advice.
COST: $1,990 plus travel expenses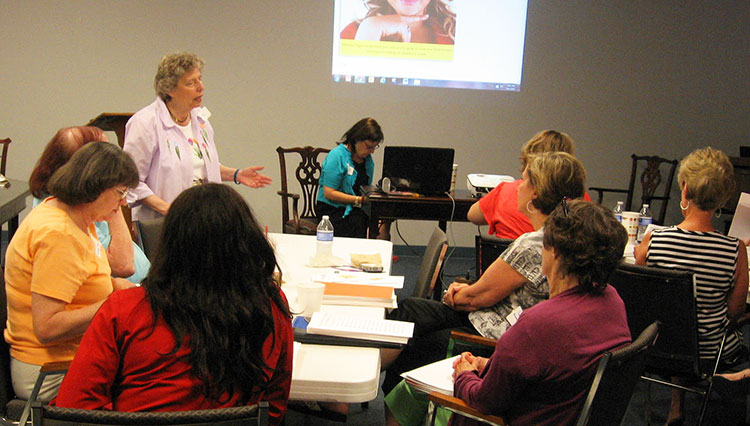 Our Trainers conduct a workshop for preschool teachers at Griffin First Baptist Church.
6. Frequently Asked Questions
Q: If you're selling the printables, does that mean we won't be able to download them for free anymore?
A: Absolutely not! We are committed to our mission of providing FREE resources to help you teach your child to read. All the downloadable files currently available for free on our site will stay where they are and will remain free, forever! But some people would rather pay someone else to print out all those pages, so we are happy to oblige!