Christmas Dominoes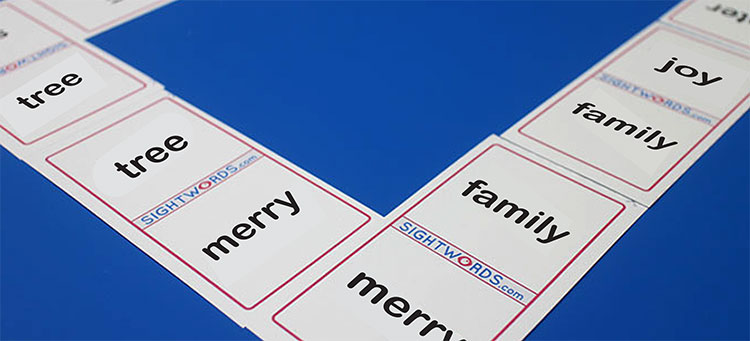 Play Sight Words Dominoes with your kids, but with holiday-themed vocabulary words! For more thorough instructions, see our main Sight Words Dominoes page.
Printable Domino Cards
Below are four different sets of Domino cards. Select one, print out and cut apart the cards, and start playing!
Easier Words
Domino Cards, sacred words
gift, God, Jesus, Wise Men, star, joy, holy, angel, night, baby
Domino Cards, secular words
gift, merry, joy, Santa, cards, toys, tree, elf, bells, stocking
Harder Words
Domino Cards, sacred words
Christmas, manger, Joseph, shepherd, Noel, goodwill, Mary, candle, tree, family
Domino Cards, secular words
Christmas, naughty, nice, sleigh, snowman, chimney, family, ornament, wreath, jolly
To download a template, right-click and select Save As.
These materials are provided under the Creative Commons Attribution 3.0 Unported License. Essentially, this means you can do whatever you want with the resources, provided you leave the attribution hallmark on the resources. You may use these materials in the classroom, at home, as part of a for-profit tutoring business, to wrap fish, or for any other purpose your heart desires. You do not need to contact us for permission to use the materials. We want you to use them!