We will be releasing the first 20 of our phonemic and phonological awareness modules next week. These 20 modules are part of a full curriculum of approximately 100 lessons that we will release over the coming months. The curriculum
The phonemic and phonological awareness curriculum will help teachers take an infant with no formal reading education and provide them a solid foundation for learning to read. Children will learn that words are made up of individual sounds. They will learn how to combine sounds into words, and to take words and segment them into individual sounds.
In conjunction with the release of these modules we will be presenting two workshop at the annual conference of our partners at the Georgia Preschool Association on the 27th and 28th of February. If you are in or around Atlanta, the conference has over 50 workshops, so come check it out.
UPDATE 02/27/2015 – The phonemic awareness modules are available here.
UPDATE 03/02/2015 – An evaluation form from the workshop.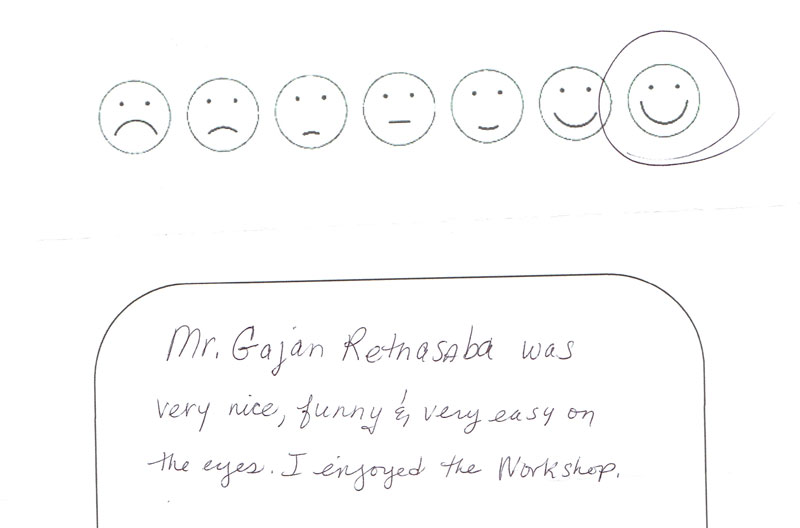 Workshop Evaluation Form from confused participant!