One of our content consultants, Donna House, has been busy this month teaching preschool educators throughout metro Atlanta about Phonological/Phonemic Awareness. She was in Decatur yesterday at St. Philip A.M.E. Church, conducting a workshop presented by the
Georgia Preschool Association
. Donna joined the SightWords.com team through her work as the New Training Initiatives Co-Chair on the GPA board.
Preschool teachers gather at St. Philip A.M.E. Church in Decatur, Georgia, to learn about child literacy.
Donna led two three-hour sessions on child literacy, teaching 160 attendees how to introduce phonological/ phonemic awareness in their preschool classrooms. She made use of SightWords.com's totally free
Phonological/Phonemic Awareness curriculum
to give the teachers tips on effective ways to teach phonological/phonemic awareness through a series of short daily lessons.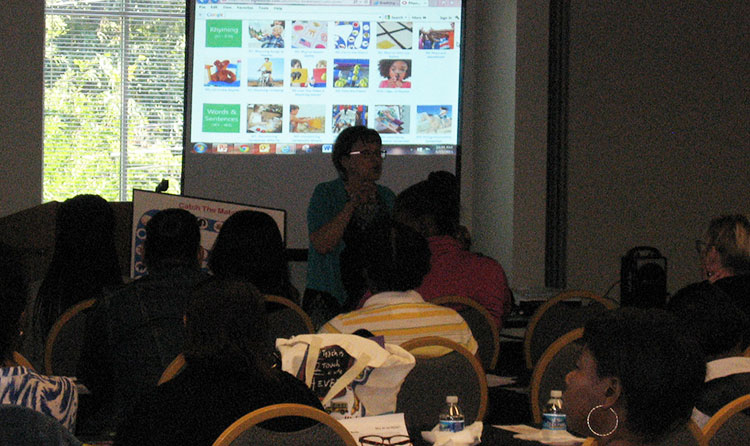 Donna shows workshop attendees how easy it is to use our Phonological/Phonemic Awareness games and activities.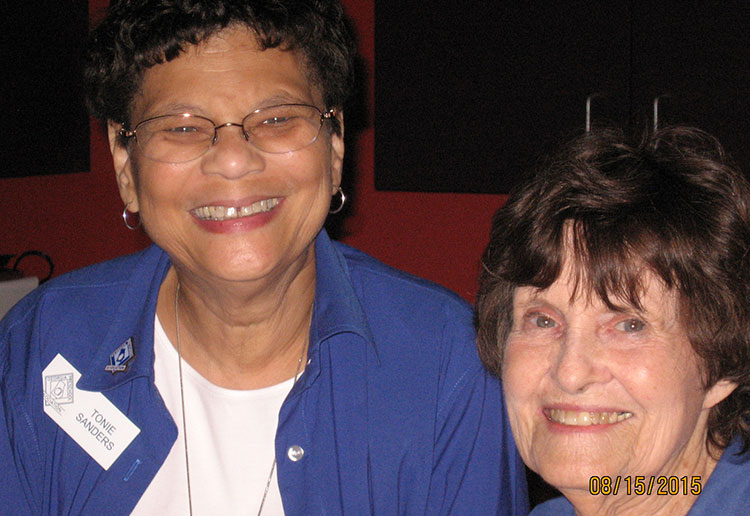 Tonie Sanders and Louise Clifford, Georgia Preschool Association board members and stars of some of our SightWords.com demonstration videos!