We have been hard at word this spring to bring you some new sight word games to play with your child! With these additions to the SightWords.com collection of games, you should be able to find multiple games that your child will love playing in order to practice his/her sight words vocabulary.
As with all our other Sight Words games, these new activities are fully customizable and have free materials (cards and game boards) that can be downloaded and printed directly from your computer.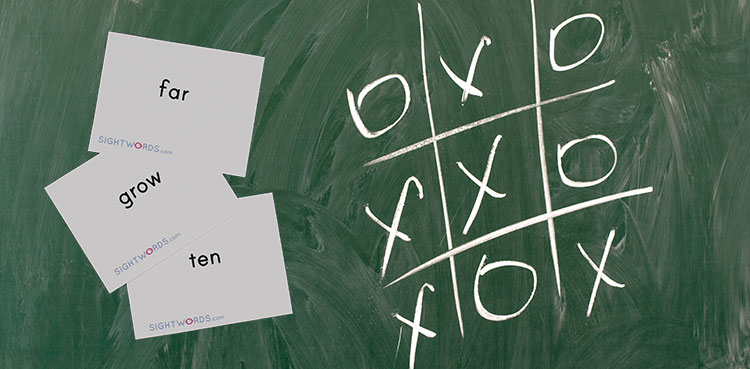 Sight Words Tic-Tac-Toe
Sight Words Tic-Tac-Toe is exactly like the classic game you played as a child, except that your child must draw a sight words flash card from a pile and read the word correctly before she can take a turn.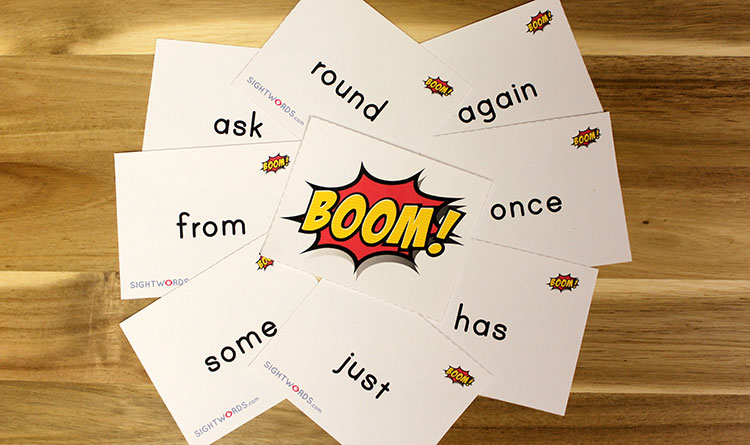 Sight Words Boom!
In Sight Words Boom! children collect word cards by drawing them from a stack and reading the words on them correctly. But watch out for the BOOM card! If you draw a BOOM card, you lose all the cards you collected and have to start over collecting new cards.
Sight Words Four in a Row
Sight Words Four in a Row is a sight words twist on the popular game Connect Four. The child just has to read a sight words flash card correctly before he takes his turn. This game will appeal to bigger kids who don't want to play "little kid" games like Book Land and Fishing.
We hope you enjoy these additions to SightWords.com. But we're not done yet! Stay tuned for even more games in the weeks to come!